AB Audio Visual providing specialised solutions for Hotels
Posted by:

Nick Spalding
Post Date:
11/06/2019
---
Nick Spalding
Hotels are often complex, multi-use spaces, requiring a multitude of skillsets for audio-visual contractors to deliver integrated, hassle-free, audio visual, TV and LED lighting into Public Spaces, Meeting and Events spaces, Leisure Amenities and In-Room. 
Each of these facilities within a hotel requires its own uniquely designed approach, as requirements for each space are very different. It is also regularly a requirement for e separate audio-visual, lighting, heating, IT and control systems, in each of these spaces, to be integrated into single 'whole-site' solutions. AV supplier AB Audio Visual Ltd, specialise in providing solutions for hotels.
In Room Services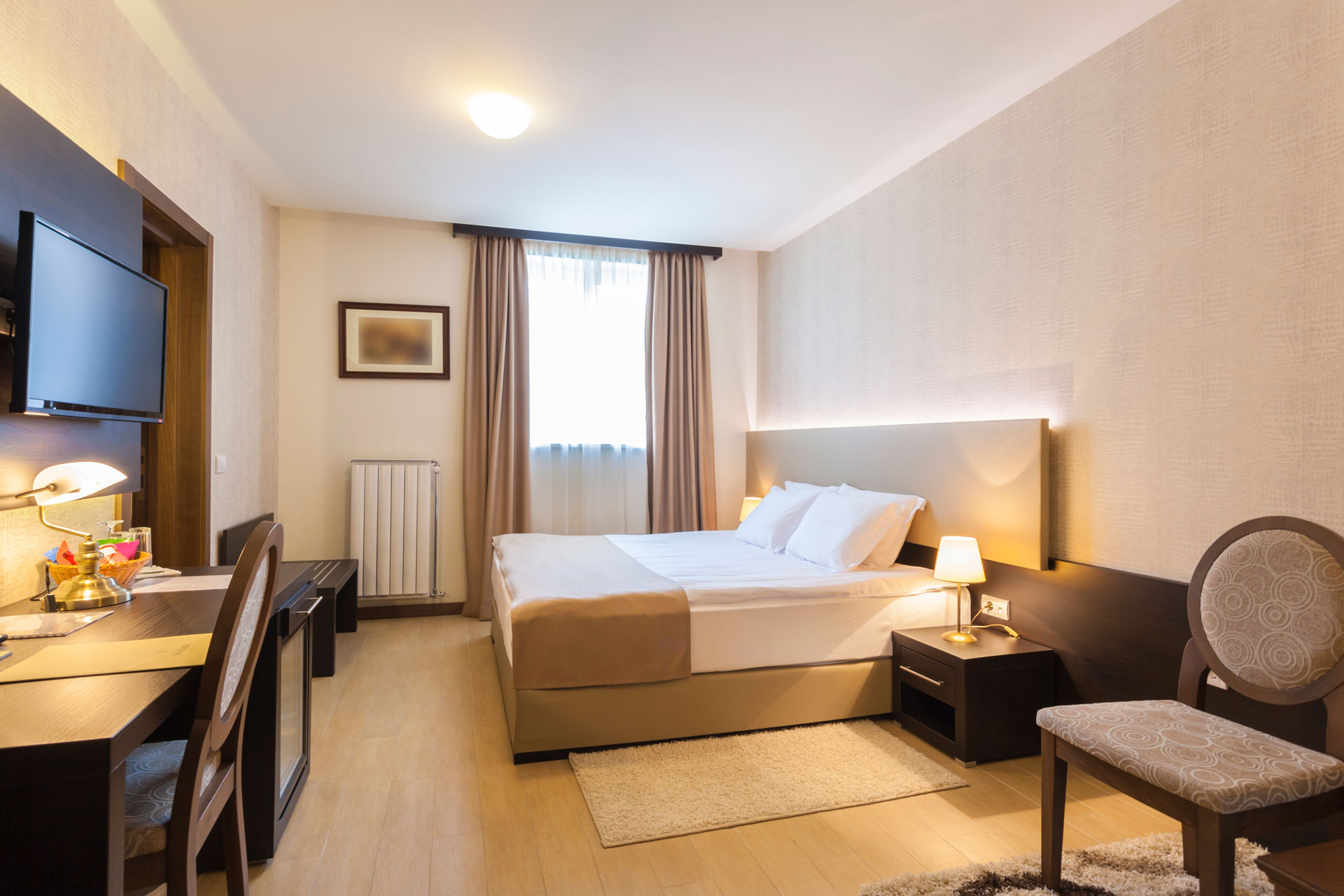 Today's guests expect a differentiated, luxurious experience that offers the same comfort and convenience they enjoy at home. This means guests expect to have comprehensive tv and audio visual experiences in their rooms, which may extend as far as controlling lighting, window-blinds, and heating as well as their TV and audio-visual equipment, all at the touch of a button.
Guests also expect to be able to watch a comprehensive range of TV programmes, as well as discover hotel experiences, services and facilities via their in-room their TV's.
Some products that might be used to achieve this include Control4automation products and the new Samsung LYNK Reach 4.0 system.
Meeting and Event Spaces
With the pace of technology moving fast todays business users expect hotel meeting and event spaces to at least match those they experience in their offices. They want to arrive, connect quickly and seamlessly to a hotel's audio-visual systems and focus on their presentations with minimal fuss.
Audio-visual equipment for meeting and Event spaces often includes large format displays or high-brightness projection systems with manual or automatic screens. Barco's ClickShare wireless presentation system works well within meeting and conference spaces as it provides one of the most intuitive user experiences for meeting collaboration. ClickShare allows hassle free content sharing and easy trouble free presentations, with up to 8-users able to share content wirelessly at the same time on a single screen, perfect for this environment.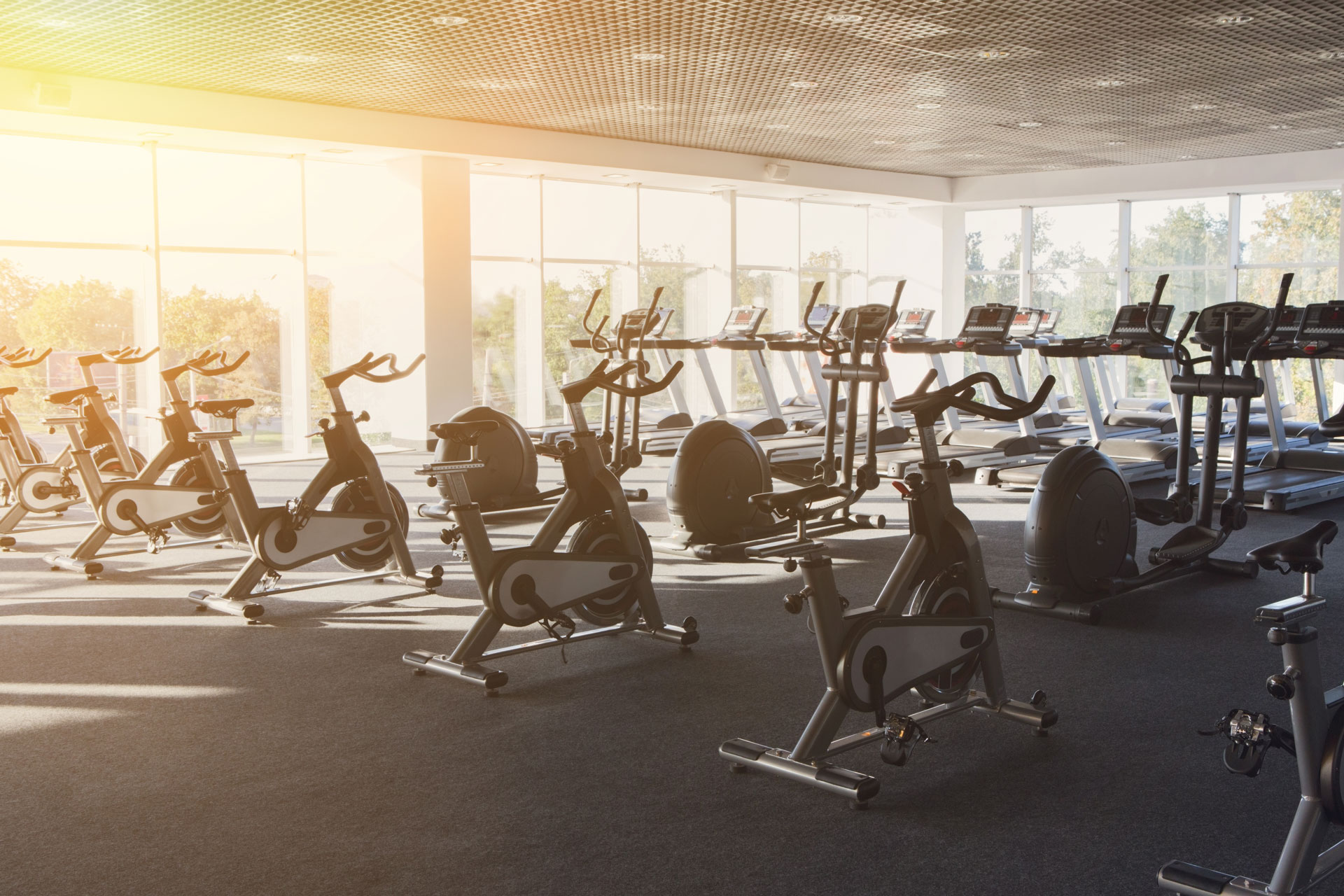 Leisure Amenities
With hotel guests expecting hotel swimming pools, gyms, leisure spas and fitness classes to match the quality of their usual venues, the audio visual and specialist LED lighting demands in these spaces can be complex.
Guests will expect to 'plug-in' to gym or cardio equipment, whilst having the choice to watch and hear any TV channels of their choosing, whilst staff in spa and treatment areas will want to select their own choices of background music (for relaxation as an example), without interfering with the ambient sound in more public spaces. Mood lighting in relaxation areas using specialised IP rated (weather proof) LED lighting fixtures is also regularly required.
Public Spaces
In public spaces, including hotel reception areas, retail areas, bars and public walkways and corridors, zonal background music systems are deployed to add ambience and atmosphere. The music players for these systems are often connected to the internet where brand owners are able to control the music and messages across their entire estates of hotels.
Paging systems are also regularly deployed in public spaces in hotels in addition to large format TV's and digital signage, used for advertising hotel services or way find services to direct guests.
These examples hopefully highlight the wide variety of systems and knowledge required for audio-visual installations in hotel and hospitality projects and we strongly recommend that should you need any assistance in any of these areas in your hotel, you call upon the services of a specialist audio-visual contractor with experience in the hotel sector.
AB Audio Visual Ltd is a privately owned company, established in 1986, with a proven track record and experience in Hotel and Hospitality markets, providing bespoke design, supply and installation services for integrated audio-visual, sound and lighting systems for in-room, conference, events, leisure and public spaces.
Get In Touch:
If you think we may be able to help you with your Inbound Marketing services, don't hesitate to drop us a line or get in touch.