Hubspot Keyboard on Mobile – Live
Posted by:

Lisa Spalding
Post Date:
12/10/2020
---
Lisa Spalding
You ask and Hubspot listens. One of the latest updates to the Hubspot app is the one we have all been waiting for, particularly if like me, you are a fan of templates, snippets, meeting links and documents.
What is it?
With the new update to the mobile app you can now bring the power of the CRM into the mobile apps you use such as WhatsApp, LinkedIn, and Slack.
HubSpot Keyboard, baked into the HubSpot mobile app, is an alternative to your default mobile keyboard that allows you to insert information from your HubSpot CRM such as snippets, meeting links, quotes and documents.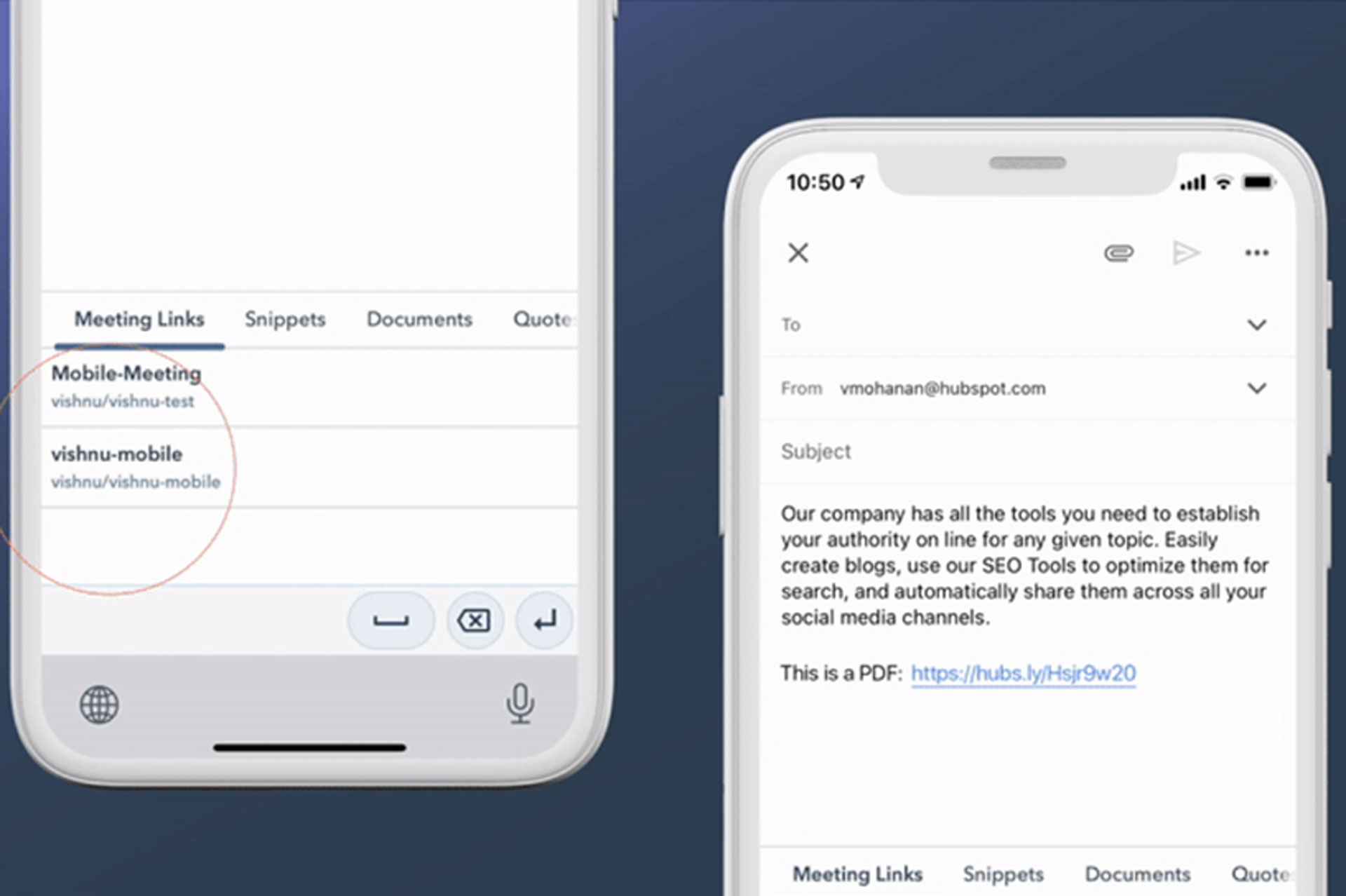 Why does it matter?
A sales rep works where their customer engages. This engagement can be through email, instant messaging like SMS or WhatsApp, phone calls, meeting for lunch – wherever the customer chooses. It is up to the rep to meet the customer on their terms.
The apps on your phone provides you with a way to engage with your prospects, but these apps don't communicate to HubSpot. This leads to reps either saving snippets to their note apps to copy and paste in an email or bookmarking meeting links to share in an SMS.
This is where the HubSpot Keyboard comes in – it brings time-saving tools such as snippets and meeting links into a sales reps favourite mobile apps so they are always communicating with the context they need.
No other CRM App in the market does this. 
How does it work?
The HubSpot Keyboard allows a user to insert information from the CRM into any field where you can type in text.
This can be in WhatsApp, iMessage, Gmail, Slack, LinkedIn, Facebook Messenger, Notes app. etc. You can even use the keyboard inside the HubSpot App too.
The information available in the keyboard includes:
Snippets
Meeting Links
Documents (iOS Only, Android coming soon)
Quotes (iOS Only, Android coming soon)
How do I get it?
Once you've installed or updated to the latest version of the iOS and Android App, you will be able to enable the keyboard. The instructions to enable the keyboard vary between platforms, so please follow the instructions here to enable this on your phone.
Once the keyboard is enabled, just tap on the Globe or Keyboard icon on your phone to switch to the HubSpot keyboard.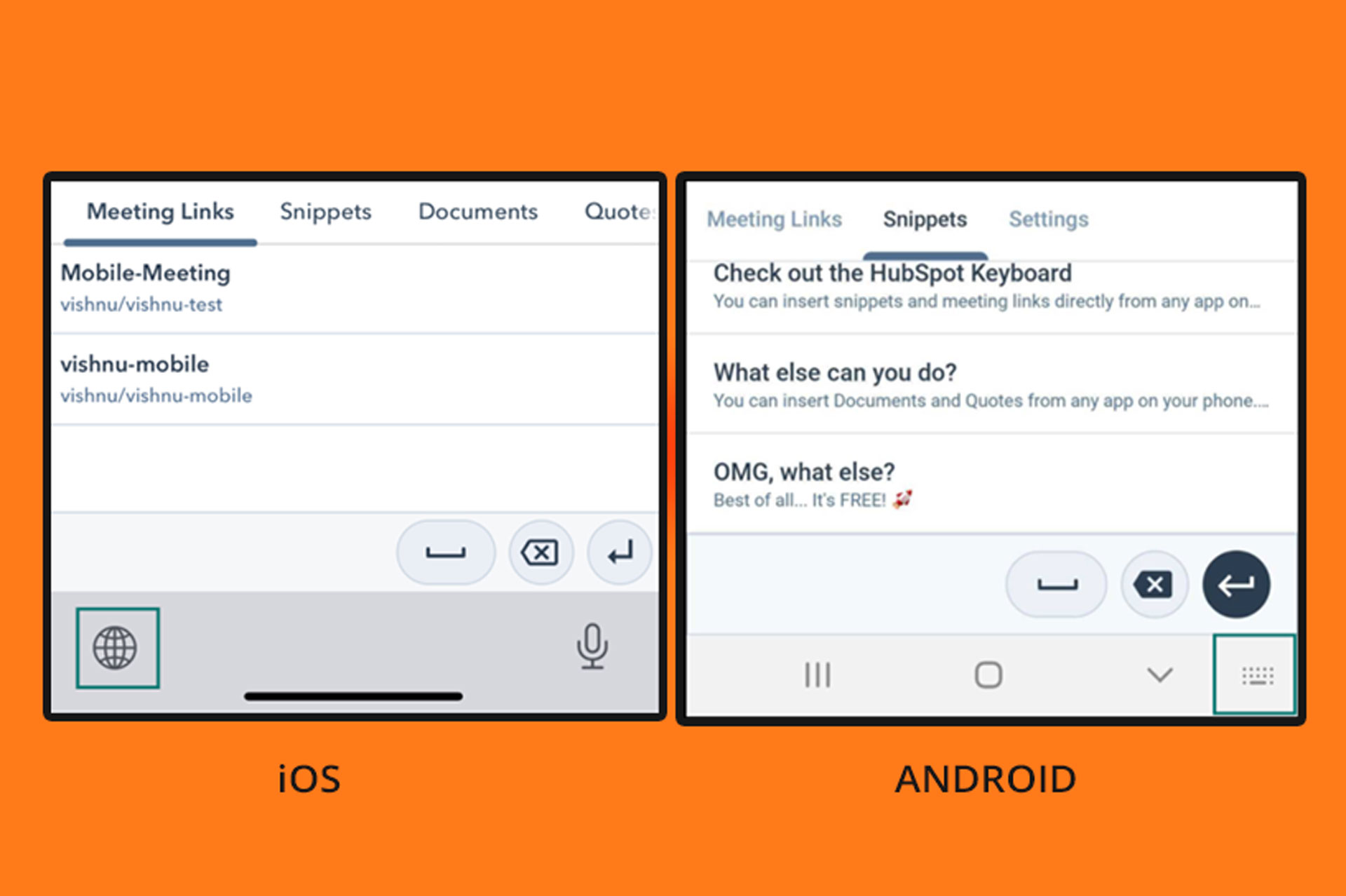 Hubspot CRM
Snippets and Meeting Links are standard out of the box features of Hubspot CRM. Documents and Quotes are features of Sales Hub Starter and above.