Why Hubspot Free Tools are great for everyone in your organisation
Posted by:

Nick Spalding
Post Date:
27/02/2020
---
Nick Spalding
We've been using Hubspot free tools for a number of client campaigns recently and the more we use them the more we realise they offer exceptional value to businesses of all sizes, from small to medium. And not just because they are free.
Think CRM software is just about contact management?
Think again.
HubSpot CRM has free tools for everyone on your team, and it's 100% free — forever.

What do we mean?
Hubspot is great for Sales Leaders and Sales People but HubSpot CRM also comes with free tools for lead generation and email marketing, so you can actually grow and nurture your database, as well as organise it.
And that's exactly what we've been doing this week for one client in particular.
We established a segmented database of 10,000+ contacts in Hubspot CRM, embedded a number of contact forms on the client's website to collect new leads and sent a very personalised introductory marketing email to 2,000 contacts, all using Hubspot CRM's free tools.
We even set up a single channel 'Live Chat' on the client's website allowing web visitors to engage directly with their sales team.
Which lead to an almost instant web chat from a stranger, which became a product enquiry, within hours of setting this live on the client's website.
Hubspot CRM For Marketers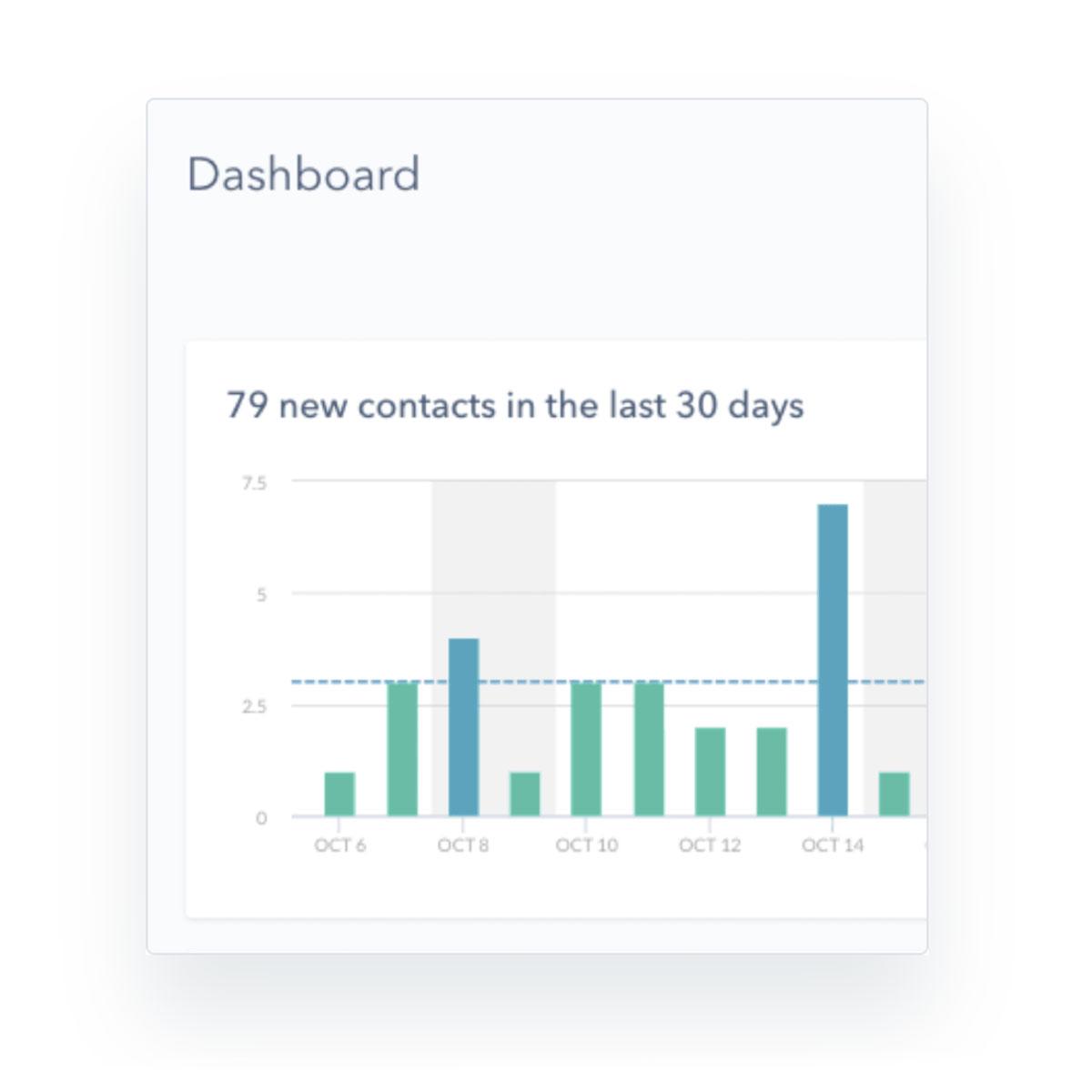 It doesn't end there either, for marketers there are many brilliant free tools included with Hubspot CRM;
Forms – both embedded and pop up forms for your website
Ad Management – manage all your PPC ads from within a single interface
Chatbot builder – create your own chatbot and embed it in your website
Live Chat – create and embed a Live Chat channel
Email marketing – use the excellent templates to create beautiful, engaging mails
Reporting Dashboard – A single dashboard for all your marketing intelligence
Hubspot CRM For Sales
And yes, these are all free tools within Hubspot CRM, but is doesn't end there. If you work in Sales, the free Hubspot tools can be invaluable for you too.
You can have full visibility of your sale pipeline in real-time so deals do not fall through the cracks.
If you're a Sales Manager  you can have detailed reports on sales activity, productivity, and individual performance, so you'll never be in the dark about how your team is tracking toward quota, and you'll have all the data you need to manage your team to success.
And, if you're a Sales Person, you can create tasks to remind yourself of important deadlines and with calls, emails, meetings and notes tracked automatically, you'll save time — and never guess where a relationship left off.
You will also get alerted the instant a prospect opens your email for timely follow-up with the hottest leads. You can quickly draft an email by adding your personal touch to one of your saved templates, or place a call from directly inside Hubspot CRM.
Here's a complete list of all the free tools for sales within Hubspot CRM;
Contact Management
Deals & Tasks
Pipeline Management
Email Tracking & Notifications
Email Templates & Scheduling
Gmail and Outlook Integration
Meeting Scheduling
Reporting Dashboard
Hubspot CRM For Everyone
And whatever your role is in your business, how would you like a calendar, linked to your GMail or Outlook calendar, to be available on your website for prospects, leads, customers, suppliers and colleagues to choose the time to meet with you, either online or in person.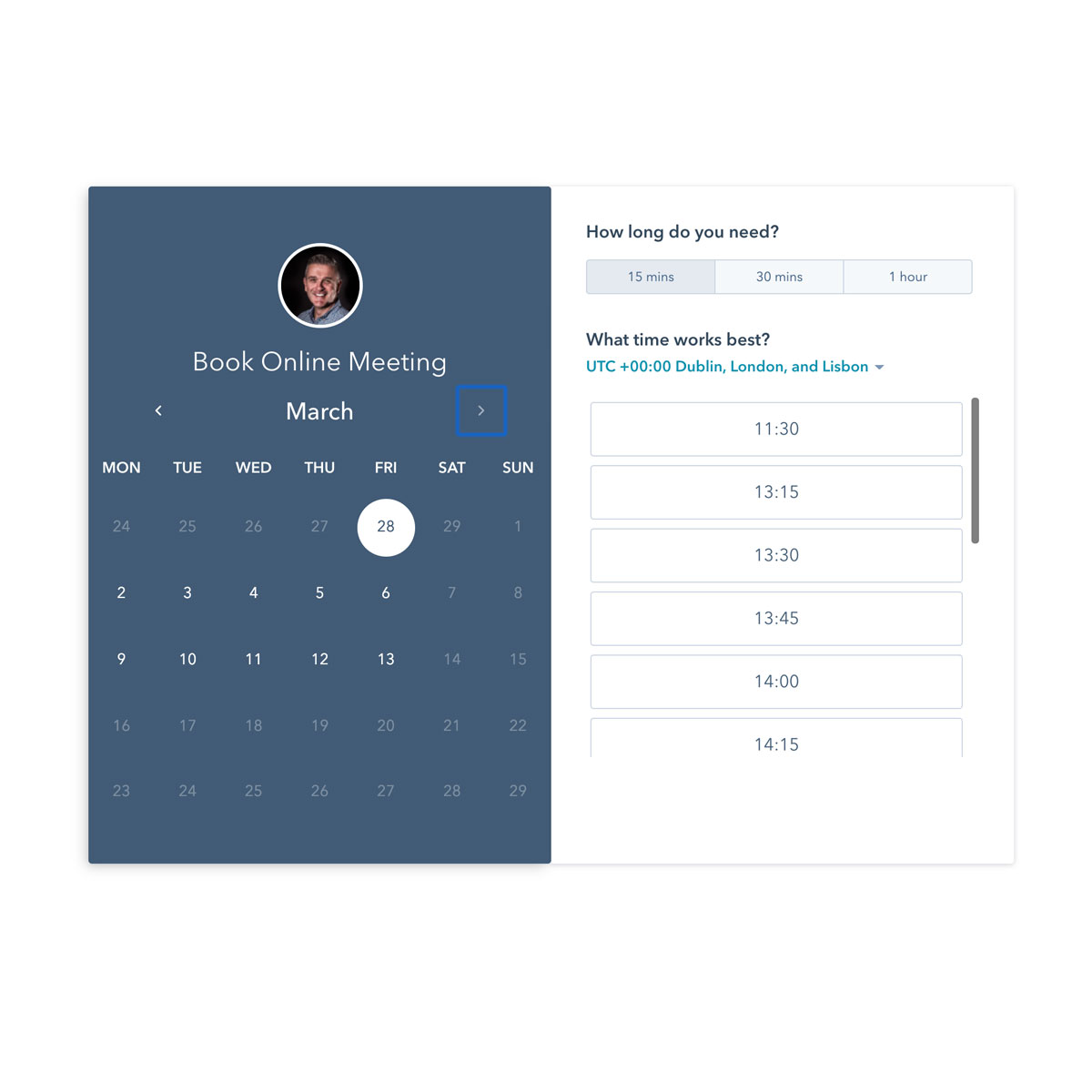 The calendar, managed with Hubspot CRM, has to be one of our favourite features within Hubspot.
Embedded within a web page of your choosing, this fab tool literally saves emails flying backwards and forwards as it hooks up to your diary and manages appointments and notifications for all parties automatically.
And yes, these tools are all free within the free Hubspot CRM. Did we mention free?
Of course there are paid options too with more features, but as we've discovered this week, the free tools within Hubspot CRM are a great place for any business to start and they can really empower your website to start working better for you.
Get in Touch:
Perhaps we can help you get started? If you'd like to see any of these features in action just set up a call.