Website Refresh for Platinum Control4 Dealer
Posted by:

Nick Spalding
Post Date:
28/10/2020
---
Nick Spalding
We are delighted to have refreshed the website content for leading audio-visual integration specialists AB Audio Visual.
Located in Cambridgeshire, AB Audio Visual is a leading SmartHome integration specialist and a Platinum Control4 Dealer, specialising in complete home automation solutions for new-build and renovation projects. The team at AB love nothing more than to install the latest tech into your home with seamless integrations and automations between tech platforms.
This means one piece of tech triggers an action in another piece of tech automatically, for example blinds or curtains opening or closing automatically at a required time which triggers the room lights to go up or down and the TV to be switched on to your favourite channel for a weather update.
New Server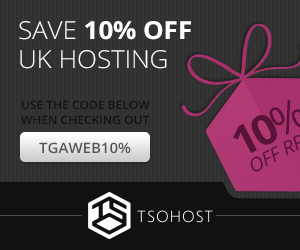 The project for AB Audio Visual started with a switch to a new web server hosting service. The original website, hosted in the US, had a habit of disappearing and not being found by different web browsers, obviously damaging search engine performance.
We switched to a Business Website Hosting Service with TSO Host, a UK and European hosting service and noticed immediately more stability and speed when building new web page content.
In fact, websites hosted on business hosting bundles have been shown to load up to three times faster than those that rely on shared hosting
It is critical to host a website that wants to be found by UK/European search engines in the region as SERP's (Search Engine Results Pages) will always deliver local content first in its organic result.
It's also handy when the support teams are working on the same timezone.
Pillar Pages
AB Audio Visual is a Platinum Dealer for Control4 Home Automation products and clearly needs to be found by anyone searching Control4 and/or SmartHome Automation products. We agreed it made sense to build two pillar pages, one for each i.e. Control4 and SmartHome Automation.
If you'd like to find out more about Pillar Pages and how they help with your SEO strategy, read this great article by Sophia Bernazzani
The pillar pages contain lots of valuable user information and link to supporting Topic Cluster content pages, all rich with content and resources including videos. 
Topic Cluster Content Pages
In this project for we built eleven new topic cluster content pages, each one highlighting a product or service offered by AB Audio Visual. These pages are all linked to the respective Pillar Pages, adding strength to the credibility of AB's authority on these subjects with search engines.
To boost AB Audio Visual's position in SERP's it will be essential to continue to build and post topic cluster content around the pillar pages in the form of blog post, news, videos, e-brochure downloads etc, on an ongoing and regular basis, so that search engines see Ab Audio Visual's website as an ongoing authority and up to date reference website.
Improved Social Integration
During this refresh we enhance the social media integrations between each social media platform and the AB Audio Visual website. Links to AB's social media profiles appear in the header of the new website, so they appear on every website page and sharing links appear on every blog or news item post.
We also added follow-me links to each team members profile on the company About page, allowing users to connect with them easily on LinkedIn.
Improved Contact Forms
The new website is integrated with AB Audio Visual's Hubspot CRM, which incidentally is also integrated with AB's MailChimp account. This means whenever AB Audio Visual reaches out with any future marketing campaigns through Hubspot or MailChimp, the Hubspot CRM will record any user interactions from MailChimp or visits and interactions with their new website directly into each contact record within their CRM. Pretty neat!
Live Chat
We also integrated a 'Live Chat' channel, with AI bot for out of hours, which connects to a sales team inbox when activated. This allows any of the AB Audio Visual team to jump in and respond directly via an app on their phones when triggered. It also means each team member can see if an enquiry is being dealt with.
We find Live Chat an increasingly essential tool, particularly following an outreach sales or marketing campaign, as it allows potential customers to connect instantly.
Get in Touch
If you'd like some help refreshing your website or improving your SEO performance, get in touch or leave a comment.